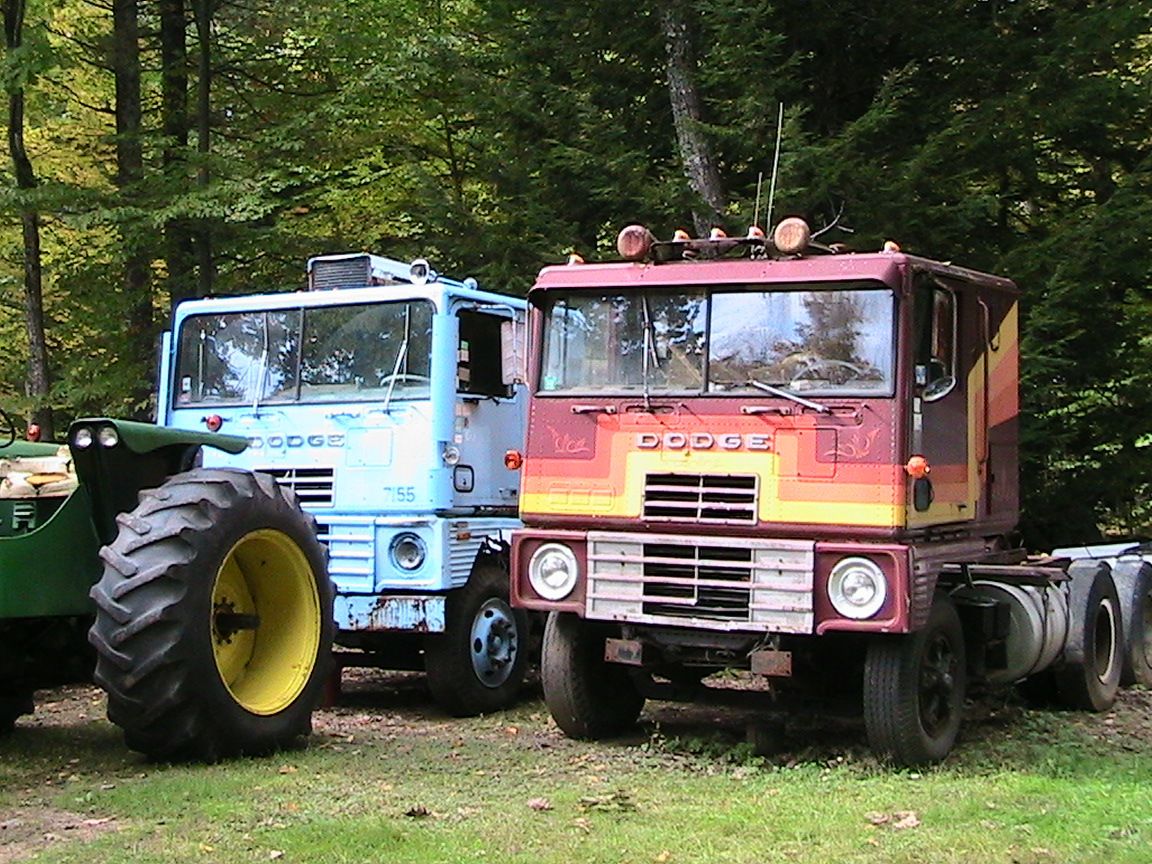 Here are a 1968 dodge & 1973 dodge. Both have p.s. the twin screw has a 671 det. & a 10 spd. The single axle has an 8v71 det & 13spd. I drove the twin screw one time years ago, my introduction to Detroit power, or lack there of.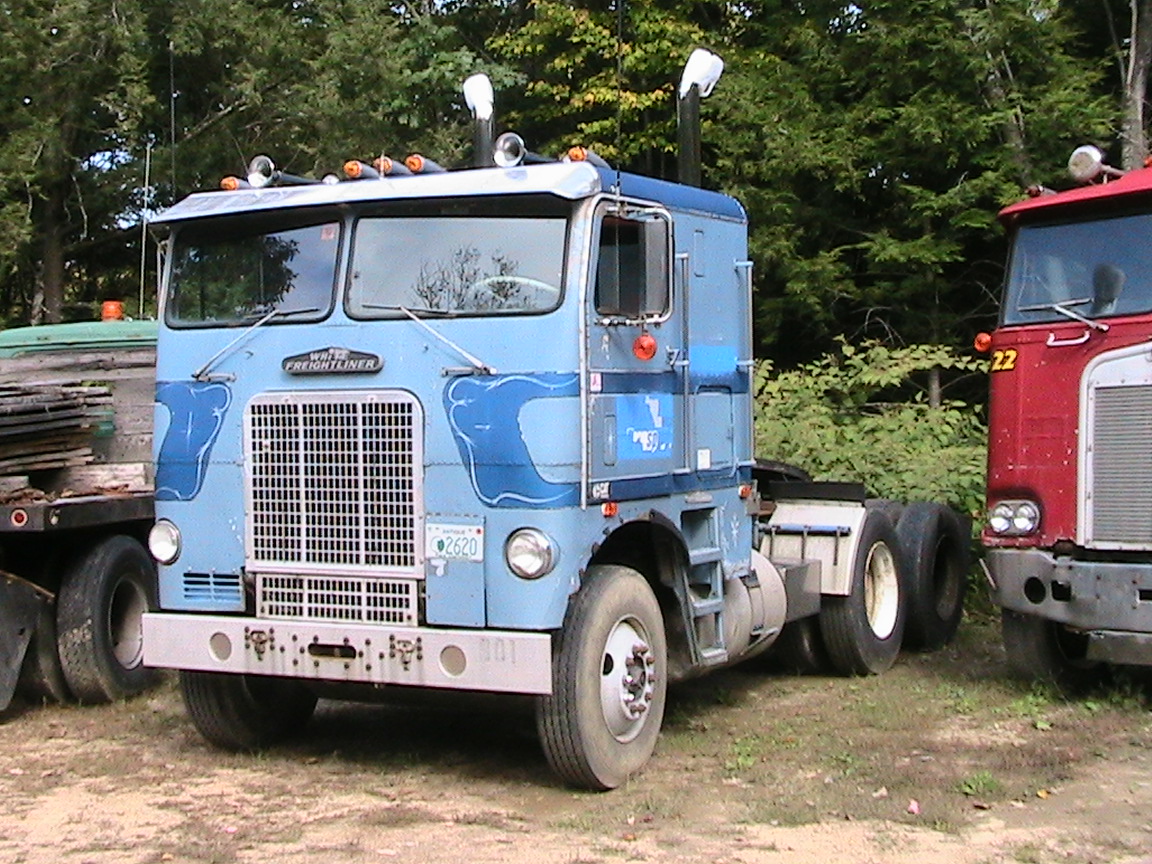 This is a 1973 white freightliner. It has a cat 1693 eng @ 325 h.p. rto 12513 spd. no p.s. had a.c. truck is very nice to drive. This one started out here in N.H. then wound up in F.L. one town over from our place. It found its way back to N.H. where I purchased it.
This truck came from the same place as the ford. We are the second owners and have all paper work since new, including the original bill of sale. the k 100 is a 1980 3406 a model cat @ 380 h.p. 15 spd, air ride full gage package even the a.c. still works after 1,000,000 miles. I drove this truck for a year back when it was only 20 years old. One of the former drivers told me a story about this truck. It seems he worked for a dairy, who had an international with a 318 Detroit in it. He told me this kw would pass him in the morning fully loaded going up i93 in the North Country. He wouldn't have felt so bad but the intl. was always empty!