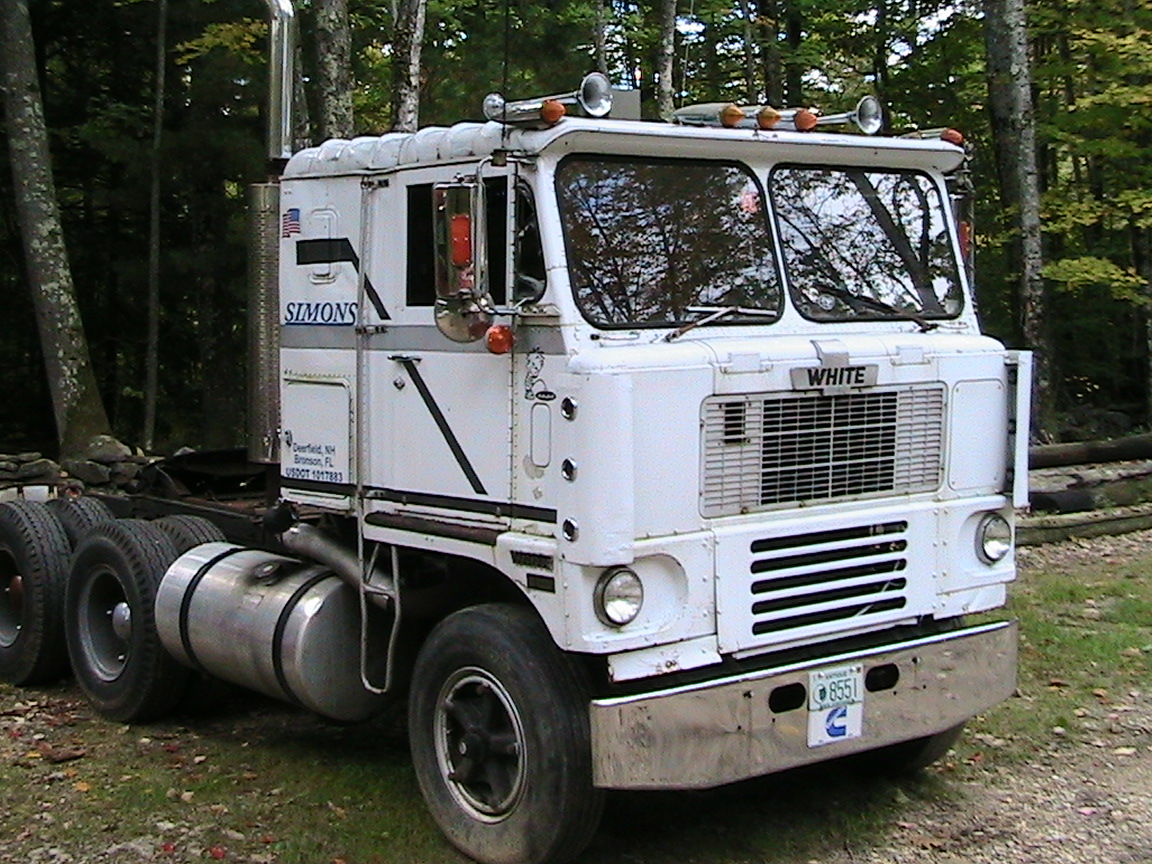 This truck started the collection, a 1972 white or some folks called them a "Japanese freightliner", it has a small cam cummins 335 h.p., 13 spd, hendrickson susp., 4.44 ratio. it has a.c. but not working. We changed fuel tanks. Dan use to haul shavings out of Maine to mass. with it. There's a real interesting story about bringing this one home. To read "the rest of the story", to qoute Paul Harvey go to page 9.

Russ Simons
34 Brown Road
Deerfield, NH 03037
email: simonscabovers@gmail.​com
Business: (603) 463-7883
Fax: (603)463-7888
REMEMBER, IF IT'S GOT A HOOD IT'S NO GOOD!!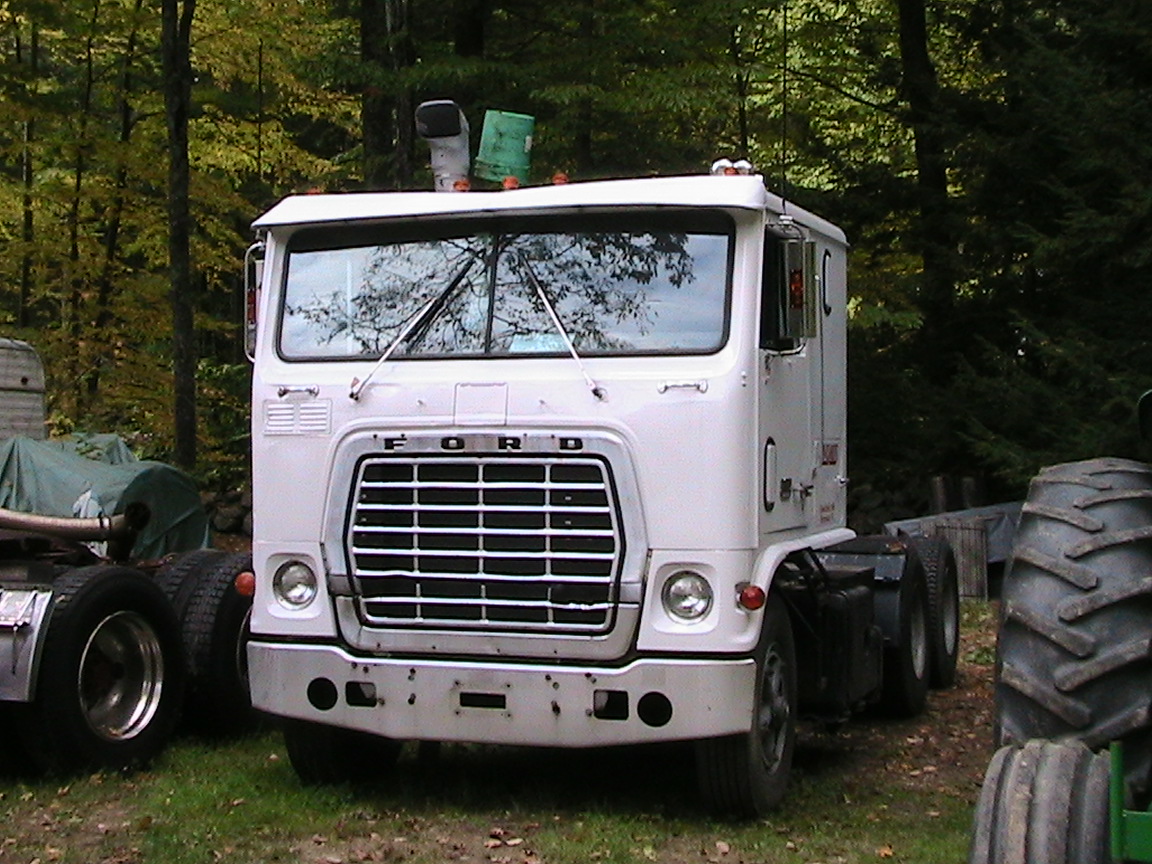 1975 Ford W 9000, small cam cummins 350+ rto 9513 speed trans., hyd. power steering, hendrickson susp. w/easy ride 4.44 ratio. Mileage? Well, this truck has plenty of experience hauling hay out of Canada and the roads of Maine. We are the 3rd owners. 2nd owner bought truck when it was only a year & half old. Truck is a real strong runner. The former owners had a fleet of all cat powered trucks w/400 h.p. This old ford would embarrass them. We still use it to haul our pulling tractors around.
Hello. Thanks for visting our site. My name is Russ, my brother Dan and i started collecting cabovers about 1996. What started out as a need for a extra truck has grown into an extensive hobby. We really enjoy tinkering on old trucks, as well as driving them. WE do not fix them to sell, or try to make money with them. Just a hobby of ours. Folks kept asking us for pictures, so we decided this site was a good solution. WE invite you to view our trucks, please enjoy. I try to update this every so often so check in often. We like to hear comments from you so feel free to contact us, thanks.